HIPAA
Being HIPAA compliant indicates, security and confidentiality of data is maintained, so that the health records of patients in a practice are stored safely and accessed by authorized personnel only as and when required. Our billing software is backed by encryption technology thus enabling us to abide by HIPAA norms.
Data Protection
We understand that your data needs to be secured and protected. Our data encryption technology makes sure that all transactions are protected and data is transmitted using firewalls, so that threat from outside access is avoided and no data is lost in transmission.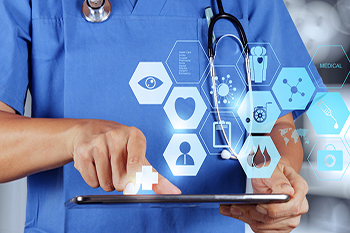 Data Security
At Evalue Benefit we make sure that the hardware and software used is hacker protected. We take stringent measures to make sure that all the systems, servers and websites in use are password protected and have firewalls.
Our services are in compliance with HIPAA policy and norms that require establishment of standards for electronic healthcare transactions and national identifiers for providers, plans and insurance administrators. We understand aspects of HIPAA such as access, portability and renewability. We abide by the privacy rule, the transactions and code sets rule, the security rule, etc to make sure that our process has no loop holes.
Hand in hand with your practice for all your compliance needs- Evalue Benefit.